If you are looking for the best long range video baby monitor for under $50, then you have come to the right place. It may be hard to believe, but we've found one that might shock your wallet into savings mode!
Short version – the best long range video baby monitors.
Back in 2014, when we were pregnant with our first born, my wife wanted me decide on the best baby monitor since I was a "computer freak".
It was my first time, and I had absolutely no idea which features I should be focusing on. If it was a laptop or a phone, you've got the right guy, but this is a totally new field and I was going to be a father for the first time!
Being new parents, we THOUGHT we had only 2 requirements from a baby monitor [OUTDATED]
Not too expensive
Works for as long as we need it to without problems.
All we wanted was value for money.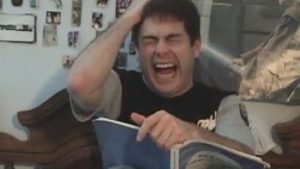 Bombarded with all the baby monitor reviews and ratings on Amazon, plus the independent reviews on Google about the top selling baby monitors, I spent 2 to 3 weeks of late night sleeps. It was hard for me to figure out which baby monitor was good for us.
I didn't want to spend too much as we had already made our orders for the Philips Avent Manual Breast Pump, Stork Craft Tuscany 4 in 1 , Philips Avent feeding bottles and more.
Eventually, I decided to let go of my technical brain and went ahead with the best selling baby monitor on Amazon – Infant Optics DXR-5
(Now replaced by Infant Optics – DXR-8 – Also has top seller rank at Amazon)
It was wonderful. We really enjoyed using it. It didn't cover a long range, but it was good enough.
The sound was good, night vision was clear and so was the overall video quality.
Here's what we didn't like about the Infant Optics DXR-5:
The battery life of the receiver started dropping within after the first 3 months of use.
The receiver was quite bulky to carry around.
It used to lose connection frequently – nothing a quick reset wouldn't fix.
The receiver stopped working after 15 months. The warranty was only upto 12 months.
So that was it. I was at a loss of words and short of funds as we had just started a new business and I didn't much to spend a similar amount of the same baby monitor.
But within 6 months after our son was born, we realized exactly what we wanted from a baby monitor.
All we wanted was to make sure our baby was sleeping in peace and without distress while we relax outside the room, maybe watch a movie or have a meal in peace. 
[UPDATED] With that objective in mind and with the experience of our first baby monitor, I decided to go smart this time on what we wanted from the next one.
One that can be easily fixed by anybody outside the company
One with long distance coverage
One that didn't have such a bulky receiver
After reading for a while, I came across IP cameras that could be used as baby monitors. It really got me hooked and after reading through the function of an IP camera, I was shocked – 1/3rd to 1/4th  the price of a regular baby monitor with unbelievable distance coverage!
I bought a budget IP camera from a CCTV store nearby based on a good friends recommendation in 2015 and to date this camera still works.
Here's what we like about the IP camera:
It's connected to our existing WiFi network.
It doesn't use WiFi data unless you access the camera from outside your WiFi network (meaning from outside the yes, which you can – which also means the distance range is unbelievable)
We use our phone to connect to the camera – Bulky monitor no more.
Using the app on the phone, we can move the camera to a very wide angle, from left to right, and top – down
Very clear night vision
HD quality video, so we can even spot a fly through the camera
It can record videos, and you can watch them from the phone later.
… And here's what we don't like
The phone being a receiver to watch the baby. My wife and I have to take turns with our phones – I ended sacrificing my phone most of the time. Sad justice for all husbands I believe – hehe 🙂
We eventually bought a cheap android phone to get the job done. Now our first son plays parking games on it too 😉
After using the camera for 3 and a half years, the power port of the camera has become a little sensitive. It tends to restart if you move the wire.
The wire problem is not much of an issue. I would gladly buy a new one if it dies. 3 years was long enough for the poor guy, and it still works as long as no one messes with the power cable.
After reading through, I've already narrowed down a replacement model for our existing baby monitor should it die any minute – YI Dome Camera 
If you've got experience with an IP Camera or a really good baby monitor with a long range for under $50, please share the model in the comment section below.
Cheers!
Last Updated on 19th February 2020